It is made of Dow Chemical SILASTIC™ ET-7021 silicone rubber, which provides high transparency and high strength
Unique optical light distribution structure design, uniform lighting surface and no shadow.
Unique black silicone body, it's easier to blend into different installation environment.
IP67 protection level, salt solution resistance, acids & alkalis and UV resistance.
Excellent toughness, simple and stylish appearance, delicate and unique.
3 years warranty, working life ≥30000 hours.
Details About Neon Flex Top Bend Black N1615
Structure:

Various End Caps:

Mounting Way: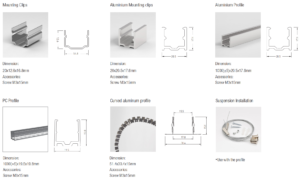 Cutting Mark:
Install Way: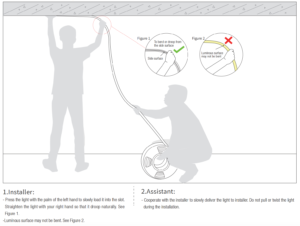 Packing: