Lighting is one of the essential aspects that matter indoors as well as outdoors, so many things need consideration when choosing the kind of lighting you need.
Lighting is not just about the fancy shades you get; apart from it, one of the most important things that need attention is the color temperature.
Color temperature for outdoor lighting may vary; it may be very warm white, warm natural white, warm white, and cool white, depending upon the area chosen and what you desire.
Various aspects must be considered when choosing to have LED strip lights for your outdoor lighting; especially, you must know the details of the color temperature.
This guide below will answer all your queries and provide a lot of information about the suitable color temperature for your outdoor lighting, so let's walk through it.
What Is LED Color Temperature?
The color temperature balances and enhances the light from the bulb; the color temperature will depict the appearance and tone of the LED strip light or bulb.
The measurement of color temperature ranges between the scale of 1000 to 10,000; the term CCT here forms the base of the color of the light or the bulb.
You can take CCT as an object of metal that glows upon heating, so the color temperature will also be dependent on the Kelvin because it determines how well heated it will be.
The light's glow will range between colors like yellow, orange, and blue, and it divides the outdoor lighting color into options like cool white for daylight, warm white, and warm natural white.
Why Does Color Temperature Matter?
The color temperature is not just a matter of lighting; it has an impact on the mood and can impact a person emotionally by changing the room's environment.
Therefore color temperature proves to be very important and requires careful consideration depending on the place or room the lights are being installed.
On the Kelvin temperature scale for color, the lighting is the opposite, so what you call warm and cool will appear quite differently.
The warm lights have a lesser color temperature, whereas the cooler ones have a higher temperature on the Kelvin color temperature scale.
When the temperature is lower, the color is more on the yellow side, whereas when it is higher, it is more on the whiter side.
Most Popular Color Temperatures for Outdoor LED Strip Lighting
When choosing LED strip lights for outdoors, you must be aware of the color temperatures and what each kind of color temperature has to offer, so here we have shared a detail below:
Very Warm White (2200K)
2200K offers to be the color temperature for the very warm white lighting; it is the lowest color temperature in the case of white light; if you opt for a temperature lower than this, it would be yellow.
This color temperature may be called candlelight because of the soft, calm, and romantic feel it comprises, and it is suitable for fireplaces that are outdoors and near outdoor hot tubs.
Moreover, it can be used for street lights because it is the same as HPS, which stands for High-Pressure Sodium.
Warm White (2700K)
Warm white light has a temperature range of 2700K, giving a welcoming and comfortable feel when turned on.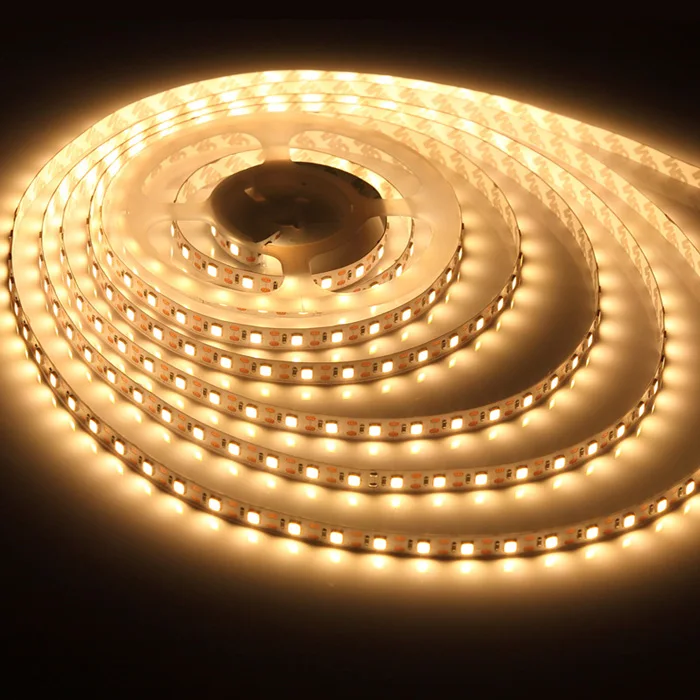 This light is most suitable for the pathways and also goes well as an entry light; it could be presented in the form of fixtures that are wall mounted and look good outdoors.
It gives a very calm and soothing glow with nothing bright as such and outdoor spaces may perfectly be illuminated using such a tone for someone who likes subtle and sophisticated ambiance.
Warm or Natural White (3000K)
If you want to enhance the appearance of your garden, then choosing a warm or natural white tone may be a great idea; this you can find being on 3000K color temperature.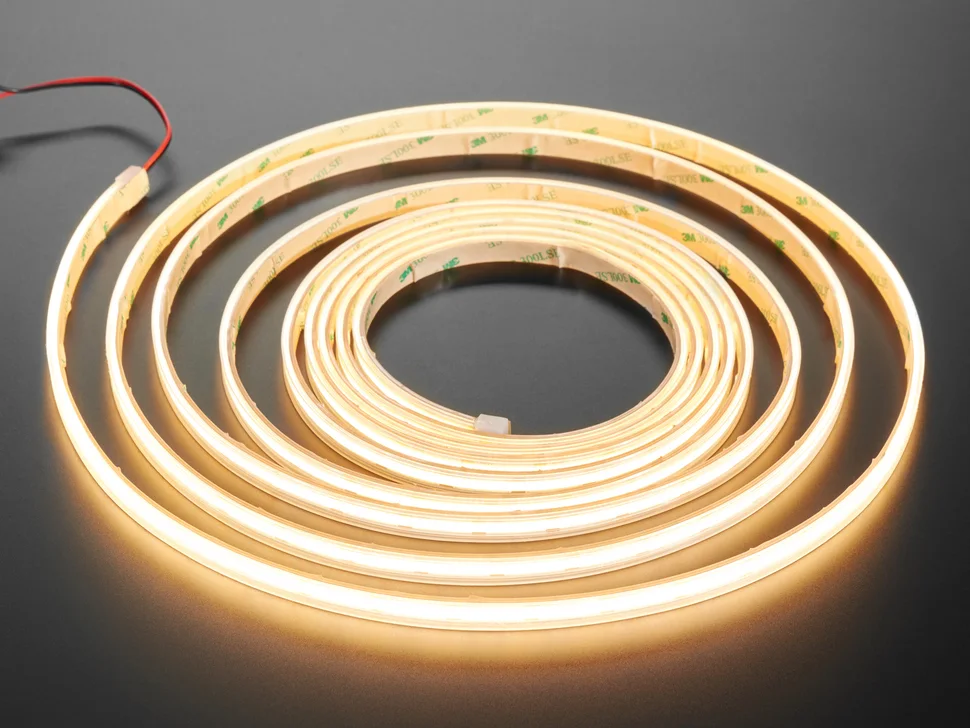 This light tone is ideally suitable to enhance the outdoor landscape; basically, it highlights the areas where it is used; for instance, if you wish to highlight a tree, you may add it there.
Many people also have fountains and rockery with water flowing over in their gardens, and to enhance that landscape, you may opt for warm or natural light.
This light has such a natural look that it won't give any artificial appearance to your landscape and is suitable for more prominent and smaller areas.
Cool White (4000K)
Cool white light is not very bright or very dull; it gives a perfect strike of balance which soothes the eyes and is not at all harsh to have outdoors.
Choosing the scale of 4000K color temperature will allow you to have such cool white lighting, and you can use it for security concerns without disturbing other people around you.
If you look for the whiter tones on the color temperature scale, you can find this cool white being the least bright option yet covering the purpose of its installation.
Color Temperature Tips For Landscape Lighting
Color temperature may be a personal choice, and you can decide how yellow or white or, in other words, how warm or cool you want the lighting around you to be.
Even though there is no compulsion to follow specific lighting options for particular places, some things go well, and some don't work for an area or corner.
Therefore, looking at the kind of lighting that will enhance your landscape more is a better idea than opting for a tone randomly.
So, if you are working on choosing the right color temperature for outdoor landscapes, you must opt for warm tones rather than cool ones.
When you go for cooler tones, you will be opting for the shades of white and bluish; whereas the landscapes look natural in warm yellow tones, cooler ones would give an artificial appearance.
Hence, for the landscape enhancement, you may go for 2700K, which is very warm, or the 3000K, which is warm white; the former is a better option in LED strip lighting of a landscape.
Choosing 2700K will give a very natural and calming effect making the outdoor environment quite comfortable and relaxing whenever you spend time there.
Color Temperature Tips For Façade Lighting
During the night time, the outdoor area of your house must be lightened up, it is essential for security reasons, but obviously, you cannot opt for something too harsh for the eyes.
You must keep both points aligned, one being the security of your house and the other being the ambiance; lighting is essential to keep thieves away, and too much dark might be unsafe.
In such a case, you might opt for cool white options, warmer tones may offer calmness and enhancement of the area, but the whiter tones are suitable for security purposes.
Cool white light having a color temperature of 3000K is a good choice, but if you look forward to more security, then you must opt for light between 5000K to 6000K.
In the case of facade lighting, most of your focus must be on the security concern and not just the ambiance; security is primary here.
Color Temperature Tips For Lighting Outdoor Entertainment Areas
If you have separate entertainment areas in your house which are of equal importance to you, then you must consider the lighting of these areas in detail.
If you spend most of your time there or have dedicated that area for games and small get-togethers and have a pool by its side, you need to add calmness to the ambiance.
To achieve that required calmness, you need to go for the warmer tones; these are always very welcoming and comfortable and give a relaxing experience, which lifts the mood.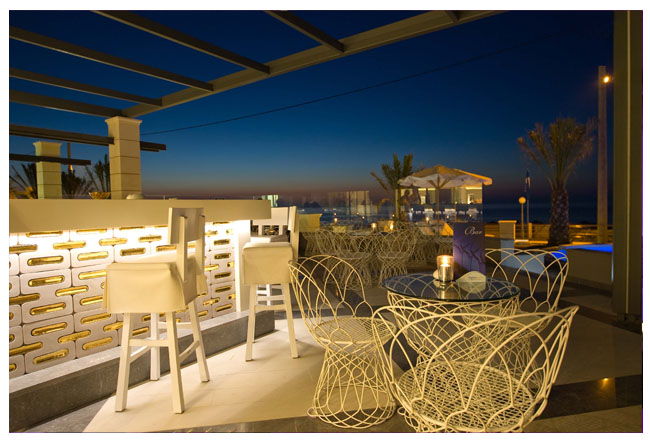 Hence a warm white of 2700K or a warm natural white of 3000K color temperature may be an attractive option to light up these areas.
Color Temperature Tips For Lighting Outdoor Gathering Spaces
Outdoor gathering spaces are significant for some people because they spend a fantastic time with their friends and family outside, so it must be very comforting.
Warm lighting is an ideal option in these cases because warm lights are a perfect solution when it comes to adding relaxation and comfort.
When To Use Warm Light Outdoors?
The outdoor lighting could be opted in terms of a warm tone for those areas which offer an architectural look.
To enhance the beauty of these architectural components, a color temperature between 2500K to 2700K must be chosen.
However, if you wish to add lights around the natural garden components like plants and trees, then the best approach is choosing a color temperature of 3000K to 4000K.
You can also opt for more on the warmer side if you opt for lighting the areas which comprise your garden entertainment space or a gathering patio.
Warm lights are more suitable for the sitting areas where you gather with people than cooler light tones.
When To Use Cool Light Outdoors?
Cool light that has a whiter tone goes well when you wish to highlight the plants you have placed in the outdoor area, and for this, the color temperature must be between 3000K to 4000K.
The natural beauty of the plants is enhanced with the cool light shades, and especially during nighttime, they look nice, enhancing the overall garden ambiance.
However, if you like to have a moonlight tone in your garden around the trees, you may opt for the color temperature of 4000K.
You can check this video for more details – Exterior Lighting Concepts (An Architect's Guide):
FAQS
1. What Is Moonlighting?
Moonlighting means adding lights on high trees and the touch of the moon's light in the outdoor area of your garden.
2. What color temperature should outside lights be?
The color temperature for the outdoor light must range between 2500K to 4000K, where 2500K to 2700K must be covered over the sitting areas and 3000K to 4000K for the plants.
3. What is better, 2700K or 3000K, for outside?
Compared to the 2700K, the 3000K would be on the cooler side, so if you don't want a warm touch, opting for the 3000K would be great.
4. Is 4000k suitable for the outdoors?
The outdoor range of color temperature lies between 2500K to 4000K, so if you wish to opt for 4000K, it will be on the softer side and therefore is suitable for plants and trees.
5. Should outdoor lights be warm or cool?
There is no fixed rule as to whether outdoors must have warm lights or cooler ones; depending on which area you need to highlight, you will choose the light according to that; for the architectural structure, warm is a good choice, and for plants and trees cooler lights are suitable.
6. Is bright white or daylight better outdoors?
Soft white light is always better for the outdoors because it gives the eyes a calm and relaxing look without being too harsh.
7. How bright should exterior lights be?
If you want to have a minimal amount of lighting for your garden or walkways, then opting for 50 to 100 lumens would be enough, and in the case of entertainment areas, you might have to go to 500 lumens.
8. How do I choose an exterior light color?
The interior lights must be between 2700K to 4000K depending on which areas you would be focusing on with those lights.
9. Does cold affect outdoor lights?
Yes, in too much cold outdoor light tends to wear out, leading to demand for a quick replacement and lack of durability.
10. What is the best color temperature for outdoor security lighting?
To opt for security lighting, the best color temperature amounts between 4600K to 6500K.
11. What is the best color temperature for outdoor flood lighting?
The color temperature suitable for outdoor flood lighting is 2700K, the most preferred option.
12. What is the best color temperature for outdoor porch lighting?
Warm white goes well for the outdoor porch lighting having a color temperature to be 2700K as the most suitable one.
Conclusion
After going through the details shared above, you must be well aware of the significance of outdoor lighting and how you must choose it according to the color temperature.
If you are looking forward to buying outdoor LED strip lights for your clients, you may get in touch with Potato Lighting.
At Potato Lighting, you will find all the color temperatures and your choice of LED strip light options that will suit your budget and, at the same time, will be ideally suitable to enhance the outdoors.
Whether you want to add aesthetic beauty to the garden or wish to have security lights for the house, Potato Lighting has it all and is just a call away, so get in touch now!